Orange Spot Bakery have continued their winning success by taking out the most prestigious Great Aussie Pasty Competition title again in 2012. The competition was held in May 2012 at the recent Food Expo in Sydney's Moore Park.
Orange Spot Bakery's team of talented bakers have won the prestigious title of 'Home of Australia Best Pasties' again for the 4th time. This is the 3rd consecutive year that Orange Spot have blitzed the entries from all over Australia to win this enviable title and now are truely the Kings of Pasty making in Australia.
No matter where the competition is held the team at the Orange Spot fly in their produce to compete. It's a long day of baking followed by early morning flights to get the pasties to the competition, looking, tasting and smelling as great as those that the locals bring in.
This year the competition recognised the need to award apprentice bakers for their skills and so a new category was added that saw many apprentices from all over Australia bake their best efforts to be judged on a National level.
Orange Spot Apprentice baker Matthew Williams entered both his plain pasty and his vegetarian pasty and came home with the new title of Australia's Best Apprentice Pasty Maker, winning for both his plain pasty and his vegetarian pasty..
While we are all a little tired after such a big season of baking competitions you can certainly come in and taste what is officially Australia's Best Baked Goods....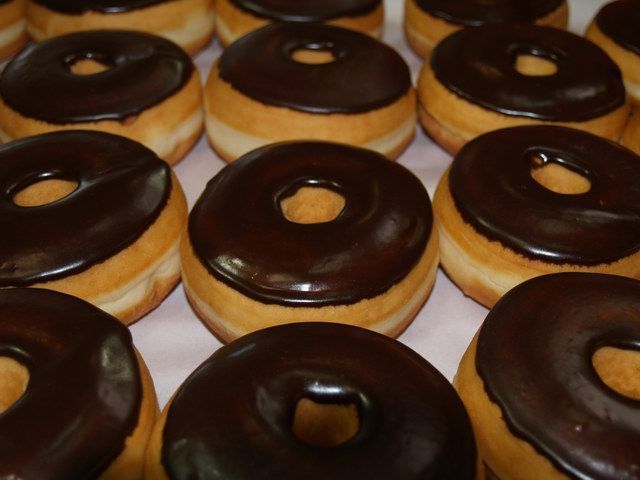 Will it be?............ A smoked chicken & mushroom pasty, spinach & sweet potato pasty.......or........a cauliflower, broccoli pie or why not just settle for the original thing?????? australia's Best Plain meat & veg pasty. YUM!!
We have plenty of those award winning plain pasties waiting for you...hot or cold......
Come on in and help us celebrate our major wins for 2012....
'Winning isn't something we do now and again. We believe in never compromising on quality.'
Visit the Spot and see for yourself and experience the winning smiles on the faces of Orange Spot staff, who now are proudly displaying their showcase of fabulous baked goods in their new cabinets.